On 27th of April 1972, former President of Ghana at the same time a Pan-Africanist, Kwame Nkrumah died at the age of 62 in Romania after 6 years in exile in Guinea.
On February 24th 1966, President Nkrumah was removed in power through a military coup by National Liberation Council (NLC) when he was in Beijing attending with plan to end American war in Vietnam.
After his government was unconstitutionally ousted from power, he was invited to Conakry by the President of Guinea, Ahmed Sékou Touré.
Later after funeral ceremony in Conakry the capital of Guinea, many of the African Heads of States and representative from 25 other nations paid their honor to the Ghana's first President, Dr. Kwame Nkrumah on Saturday 13th of May 1972.
Ghana's new ruling military body attended the funeral in Conakry but Accra gave deaf hear of when the remain of President Nkrumah would be taken back to Ghana for burial. There was also rumors that the body would not be taken back by Guineans.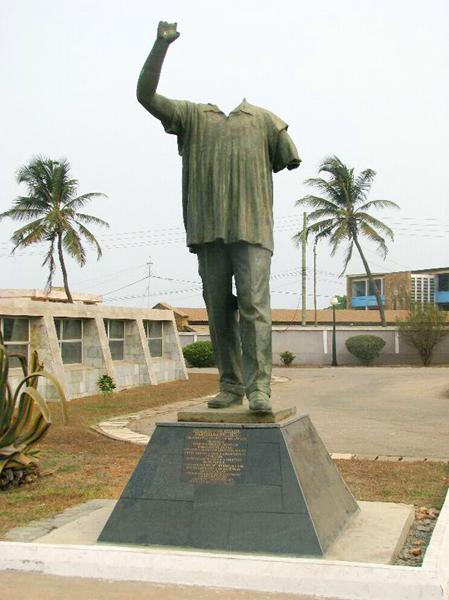 It took time for talk between the government of Guinea and military leaders of Ghana about the return of the body of Ghana's first President Dr. Kwame Nkrumah. Two months later, on July 9 1972 Nkrumah was buried in his home village Nkroful in Ghana and his remains were later moved to the large national memorial tomb and park in Accra, Ghana which is now known as Nkrumah's Museum and its now becomes as one of the tourist destinations in Africa.